I wanted to share with my readers the major announcements Google had at it's Google I/O yesterday. Sounds like some major, good changes coming. Also sounds like Google is trying to compete (eventually leading to domination) a lot of areas. What do you think about the changes?
Cell Phone Parts
Posted by ETrade Supply
When the keynote speech started, Vic Gundotra did the opening for the 6th annual I/O and claimed that there were over 6 million viewers watching the keynote speech online.
900 Million Android Activations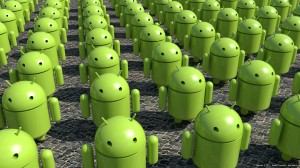 The amount of Android activations has risen from 400 million last year, to 900 million this year. "But there are seven billion people on the planet and a long way to go" said Android boss Sundar Pichai, which shows
View original post 500 more words